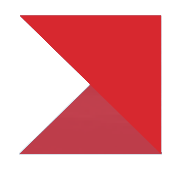 Fort Myers Homes For Sale
Search All Homes For Sale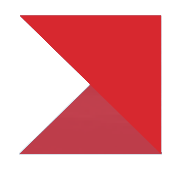 SELECT YOUR HOMES VALUE ON THE SLIDER
to find out how much you save! ... compared to 6%
On average our clients pay 1% for one of our full-service Brokers and 2.5% to the buying brokerage.
If Your Home Is Worth $150,000
You Save $3,750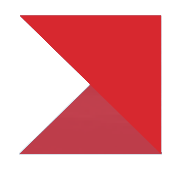 SELECT YOUR HOMES VALUE ON THE SLIDER
to find out how much you save! ... compared to 6%
On average our clients pay 1% for one of our full-service Brokers and 2.5% to the buying brokerage.
If Your Home Is Worth $600,000
You Save $15,000
Frequently asked questions about Fort Myers real estate
When is the best time to hire a Fort Myers real estate agent?
It all depends on Fort Myers' current real estate market. However, we recommend that you speak to a realtor as soon as possible if you are thinking about buying or selling a property in the area. This could be three to nine months before your move. The bottom line is that the sooner you contact a real estate agent the better. This will allow your agent to get acquainted with you and your needs.
Is it important to find a Fort Myers real estate agent who is experienced?
An experienced agent can help you get the best price for your home. They have been through many transactions and can help you overcome any problems that may arise. They are also familiar with the local area and have knowledge of specific neighborhoods.
How should I approach Fort Myers agents when interviewing them?
It is important to know the experience and expertise of potential agents in real estate. When interviewing potential real estate agents, there are some essential questions you should ask. If a real estate agent can't answer any of these questions, it should be a red flag.
How many homes have you sold/closed in the last 6 months?

Can you provide me with referrals or client reviews?

What is your marketing and/or negotiation strategy?

Do you work with a team?

How many days, on average, do your listings take to sell?

Are you a discount real estate broker with full service?
Contact Us
Our team is available to answer your questions about the Fort Myers real estate market as well as the buying or selling process. CONTACT US NOW.
Save Thousands
Listing Your Home With 1% Lists
1 Percent Lists SWFL lets you save thousands of dollars selling your home by eliminating the older marketing strategies which are less effective and implementing cutting edge marketing for real estate and maximizing modern marketing strategies all without losing the benefit of having an ACTIVE REALTOR in your corner.
$4 MILLION+
Saved to date for our clients
RECENT REVIEWS FOR
1 Percent Lists SWFL
As a person who has been in the real estate industry for over a decade, I can tell you that 1 Percent Lists SWFL is...
I have worked with several different agents in the past and decided to go with Eric and Andy Potts from a friend's recommendation. I am...
Because we listed at a market price on Wednesday afternoon, we had four showings on Thursday and three offers by Friday am. Our total...
I didn't know what a discount real estate agent was before I heard about 1 Percent Lists. And man am I glad I found out....
Eric was very easy to work with. Would highly recommend for a hassle free transaction.